Goldivanti® Investment Gold
The Goldivanti Prepaid Gold Forward Sales Contract is a gold mining investment opportunity where the buyer purchases pure gold, the gold bullion with 20% to 30% discount and 20% to 30% profit on later sales in exchange for an up-front, prepaid payment.
Our company, the investor and having control over mineral rights in Tanzania delivers the designated quantity of gold at monthly intervals over specified time. The quantity of gold may be structured to steadily increase with the development and gold mining production at mining sites.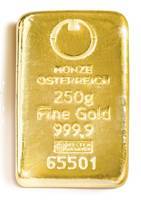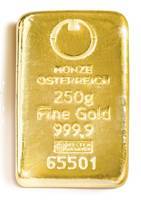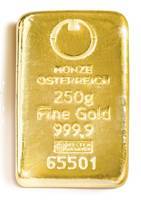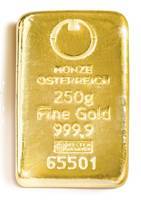 We gain new mining equipment, and gold buyers gain gold bullion with the sure fire profit.
The mining and production of gold is thus being financed by the gold buyer without contractual risks.
The investment gold that is delivered to the gold buyer is exchangeable on the gold market, and may be easily sold to gold dealers or banks.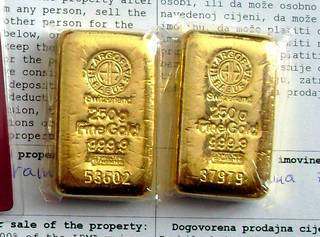 Sales of gold bars and gold bullions or gold coins within European Union are tax free. Thus tax free profit may be achieved in cooperation with our company.
Table of Contents
Date: 2019-04-07
Gold ordered: 1 kilogram
Number of gold bars: 4 gold bars of 250 grams, LBMA recognized European refinery
Currency: EURO or Euro, symbol €
Gold price for troy ounce: € 1151.0612
Gold price for kilogram: € 37007
Discount: 20%
Total discounted price for 1 kilogram of gold: € 29605
Contract duration: 12 months
Penalties: € 1151 monthly
Expected delivery time: 6 months
Expected profit: € 7402
Date: 2019-04-07
Gold ordered: 2 kilogram
Number of gold bars: 8 gold bars of 250 grams
Currency: EUR or Euro, symbol €
Gold price for troy ounce: € 1151.0612
Gold price for 2 kilograms: € 74014
Discount: 30%
Total discounted price for 2 kilograms of gold: € 51809
Contract duration: 12 months
Penalties: € 2302 monthly
Expected delivery time: 6 months
Expected profit: € 22205
Date: 2019-04-07
Gold ordered: 1 kilogram
Number of gold bars: 4 gold bars of 250 grams, LBMA recognized European refinery
Currency: USD or US Dollar, symbol $
Gold price for troy ounce: US $1291.07
Gold price for 1 kilogram: US $41508
Discount: 20%
Total discounted price for 1 kilogram of gold: US $33206
Contract duration: 12 months
Penalties: US $1291 monthly
Expected delivery time: 6 months
Expected profit: US $8302
Date: 2019-04-07
Gold ordered: 2 kilogram
Number of gold bars: 8 gold bars of 250 grams
Currency: USD or US Dollar, symbol $
Gold price for troy ounce: US $1291.07
Gold price for 2 kilograms: US $83016
Discount: 30%
Total discounted price for 2 kilograms of gold: US $58111
Contract duration: 12 months
Penalties: US $2582 monthly
Expected delivery time: 6 months
Expected profit: US $24905
Date: 2019-04-07
Gold ordered: 1 kilogram
Number of gold bars: 4 gold bars of 250 grams, LBMA recognized European refinery
Currency: GBP or Pound Sterling, symbol £
Gold price for troy ounce: £986.8423
Gold price for 1 kilogram: £31727
Discount: 20%
Total discounted price for 1 kilogram of gold: £25381
Contract duration: 12 months
Penalties: £986 monthly
Expected delivery time: 6 months
Expected profit: £6346
Date: 2019-04-07
Gold ordered: 2 kilogram
Number of gold bars: 8 gold bars of 250 grams
Currency: GBP or Pound Sterling, symbol £
Gold price for troy ounce: £986.8423
Gold price for 2 kilograms: £63454
Discount: 30%
Total discounted price for 2 kilograms of gold: £44417
Contract duration: 12 months
Penalties: £1973 monthly
Expected delivery time: 6 months
Expected profit: £19037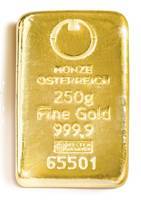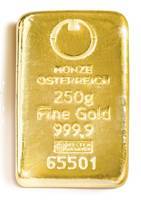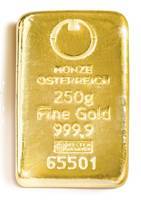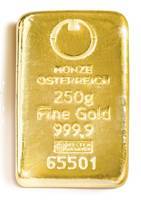 Related Pages